It's hard to find words to fully capture the beauty that is Keukenhof. You walk in and are immediately immersed in a world of flowers. This is the first thing you see upon entering the gates.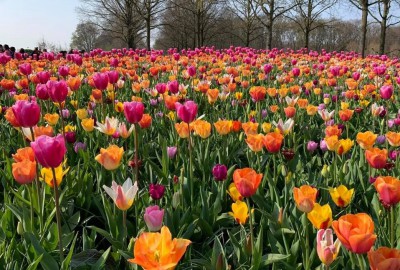 A clear day allows for great reflections of the flowers in the water.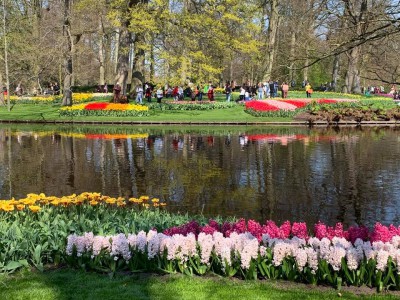 The Garden also is home to a variety of sculpture and art placed amidst the flowers.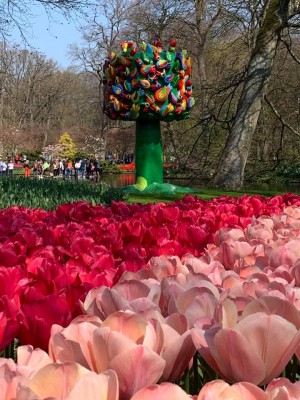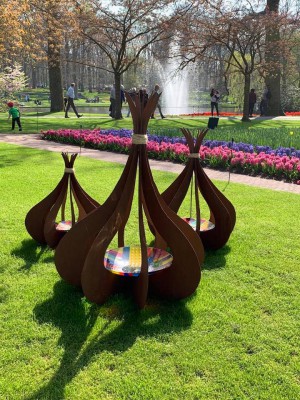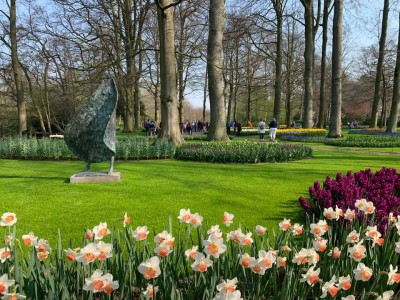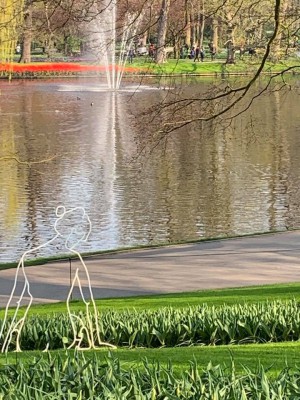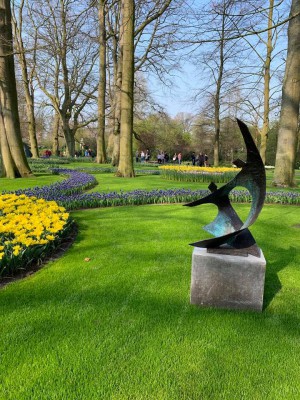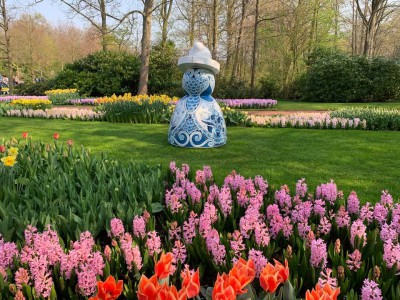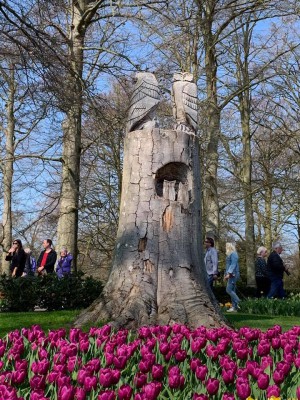 There are plenty of snack stands through the garden to keep you going all day long; this one specializes in herring, but I opt for a traditional Belgian Waffle!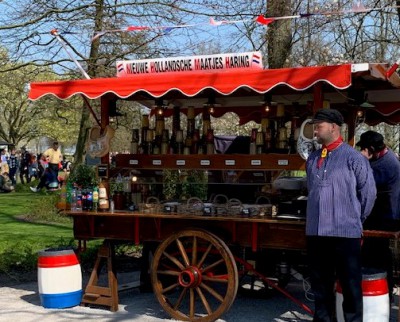 In addition to the garden you have to allow time to take a bike ride around the flower fields of the town of Lisse. Bikes can be rented from the garden parking lot. Visit http://tulipfields.dynamic-escapes.com for more info